BRIDGING THE FEEDBACK INDUSTRY TO CRYPTO
BY OUR PRIVATE FEEDBACK PLATFORM
We are developing a complete on-chain environment around private Feedback based on:
1. Our novel "Proof of Feedback" (PoF) protocol, which will  award our $EASYF token to customers who provide helpful (to improve products, services and business processes) and private feedback to companies and organisations worldwide through our platform.
2. Our wide range of products and services for both customers and organisations, facilitate constructive communication that empowers positive change.
Sale Phase 2 Open
$0.0417 per token
Pre-Sale finished: $300.000 raised
People from 55 countries have already bought $EASYF
Investment already made (Seed Capital): $970.000
CLEAR AND CONSISTENT BUSINESS MODEL
Current Products and Services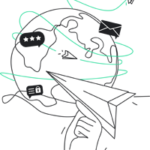 A private feedback platform between consumers and companies. It is the gateway for offering our services to companies and clients and for selling our products to companies. Already available in Spanish. More than 400,000 feedbacks sent. 89% of users who have tried it state that they will use it again.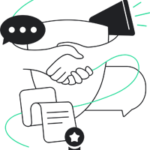 If the users of EasyFeedback.com are not satisfied with the resolution of the claim or feedback they sent, we offer legal advice services. Already available in Spain, Colombia and Mexico.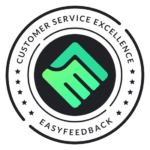 EasyFeedback PRO subscription is the first of our six products aimed to help businesses achieve the excellence in customer care. Already available in Spanish.
Once our "Proof of Feedback" protocol is operative
New value creation mechanisms through our EASYF token
10 Reasons to buy the EasyFeedback token $EASYF
Involved in the feedback industry since 2015

Easily marketable business model, as it's easy to be understood

We are bridging a $32.49 billion, growing industry, to Crypto, with the goal of becoming the global Hub of feedback

Original business model with a proven and scalable technology, which will allow us to obtain a constant and reliable flow of income in order to develop the project

Registered as a company established in Europe
The characteristics of the blockchain fit perfectly with our products and services

Long-term sustainable tokenomics with mechanisms to foster token demand

We work with partners and advisors involved with innovative crypto projects

Doxxed team, with 20 years of experience

Academic recognition of the originality of our "Proof Of Feedback" protocol by the Springer publishing house with the publication titled "Behaviormetrics in Blockchains: A Novel Protocol for Recording, Processing, and Rewarding Valuable Behavior"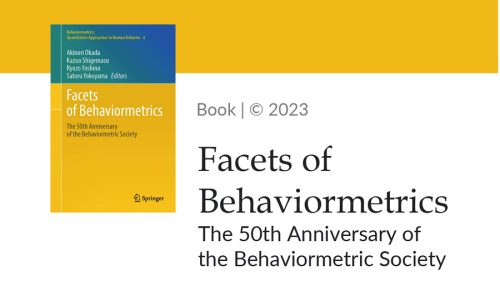 Percentage of tokens pre-mined:
BTC, ETH, MATIC, FTM, BNB, AVAX, LTC, TRX, XLM,
ALGO, DCR, USDT, USDC, DAI, UNI, AAVE, CRO
DESTINATION OF THE 0.2% PRE-MINED TOKENS
Allocation of the 0.2% pre-minted tokens
SALE

(the tokens that are not sold, will be burnt):
EARLY CONTRIBUTORS BOUNTIES (Vesting: 4% unlocked at listing and 8% monthly thereafter)
MARKETING INCENTIVES (Vesting: 5% unlocked at listing and 2% monthly thereafter)
ONLINE STORE BONUS (Vesting: 5% unlocked at listing, 2% per month thereafter)
REWARDS (Vesting: 5% unlocked at listing and 2% monthly thereafter)
DRAWS (Vesting: 5% unlocked at listing and 2% per month thereafter)
ADVISORS (Vesting: 6 months cliff, then 20% every 6 months)
TEAM (Vesting: 12 months cliff, then 10% every 6 months)
ECOSYSTEM (Vesting: 0.5% every month)
This graph shows the number and breakdown of the EASYF tokens that will be released into circulation on a monthly basis.
* The tokens that are not sold, will be "burned" (be sent to the total supply to be minted with the "PoF" protocol)
Exclusive Advantage of buying before listing
BONUS 2.5% FOR REFERRAL CODE
During the purchase process you will get a referral code. By providing this "referral code" to other people you will receive an extra bonus of 2.5% on the amount purchased with that code. People who use this code will receive the same bonus (2.5% on the amount purchased with this code).
Security Audit Certificate
"Red4Sec Cybersecurity Services certifies that a security audit has been carried out on EasyFeedback token, the technical team has examined the security status of the EasyFeedback token Smart Contract, mentioned below"
"Therefore, Red4Sec Cybersecurity certifies that the smart contract audited, which is mentioned above, is safe"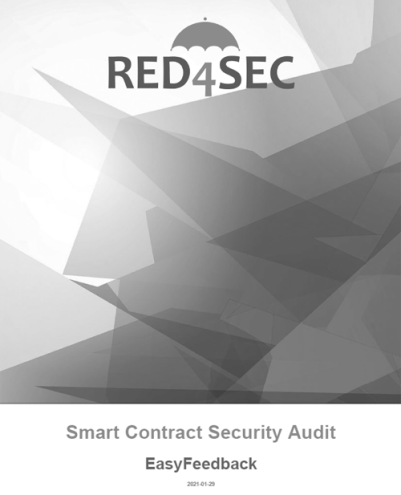 Risk Disclosure Compliance: In order to comply with Rule 5 of Circular 1/2022 of January 10 of the National Securities Market Commission (CNMV) regarding advertising of crypto-assets presented as an investment object, we warn that investment in crypto-assets is not regulated, may not be suitable for retail investors and the full amount invested may be lost. It is important to read and understand the risks of this investment which are explained in detail at this location.
EASYFEEDBACK TOKEN ROADMAP
Study of the incorporation of the blockchain to the company and development of the Whitepaper.
Incorporation to Lanzadera, the business incubator of Juan Roig (President of Mercadona).
Unified License obtained "for a virtual currency service provider that covers exchange and wallet service providers".
Completion of our fundraising pre-sale for our blockchain integration.
Recognition by Sorainen law firm to operate as a utility token. Inception of Phase 1 of the Sale.
Launch of our $EASYF token on the Polygon Network and opening of the Phase 2 of the Sale.
Start of the development of Proof of Feedback (PoF) protocol. And re-branding plus UX & UI improvements of the webpages.
Launch of the new version of both EasyFeedback.com and EasyFeedback Pro subscription.
Start of the implementation of the two oracles involved in the Proof of Feedback (PoF) protocol.
Development and launch of new products and services of easyfeedback.com at the countries indicated in the WhitePaper.
Proof of Feedback (PoF) in Spain:
Creation of the internal and lawyer validator Oracles. Integration of the mining system of EasyFeedback tokens in the process of sending feedback in Spain.
Start deployment Alpha version.
Development of the EasyFeedback online store with the new look. Purchases will have a bonus in EasyFeedback token.
Alpha version.
Development of a new EasyFeedback PRO version for businesses.
Beta version development  of the DApp and production in Mumbai (Polygon's testnet network). Integration in Spanish with the easyfeedback.com webpage. Includes "Golden Feedback".
EasyFeedback PRO sale process with the new value proposition.
Testing of the Dapp and development of the next version (SouldBound tokens, Account Abstraction, SC audits, etc.)
EasyFeedback Token Reviews
Copyright © 2023 | Easy Feedback S.L.