EasyFeedback token purchase process
DOCUMENTATION PROVIDED PENDING VERIFICATION
And now what are the next steps?
We verify that your identification is correct.
We will send you an email with the access data and the link to make the purchase of EasyFeedback EASYF tokens.
This process can take a maximum of 48 hours.
Thanks for your interest.
Copyright © 2022 | Easy Feedback Token OÜ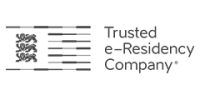 EasyFeedback Token OÜ is a company registered in Estonia with number 14718043 and license FVT000423 to providing a virtual currency service.