Please follow this process: 
On the "1st USER DATA" tab, verify all your data are correct. If not, please contact to [email protected]
Go to the "2nd WALLET" tab and follow the steps indicated.
Finally, go to the "3rd BUY" tab and start the purchase process.
Copyright © 2022 | Easy Feedback Token OÜ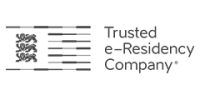 EasyFeedback Token OÜ is a company registered in Estonia with number 14718043 and license FVT000423 to providing a virtual currency service.