Hello,
As you may know Easy Feedback Token OÜ operates from Estonia. The Estonian government changed the regulations for granting or maintaining cryptocurrency licenses, giving companies until July 1 to adapt to the new regulations.
This new regulation supposes:
Increase and effective payment of share capital

Real and permanent presence in Estonia

AML officer in Estonia

Board member in Estonia

Updating of AML and KYC protocols
Easy Feedback Token has submitted all the information and requirements on time, although the Estonian government, according to a communication dated July 3, has suspended the licenses of our token.
We are working to solve this situation.
As a matter of prudence, we are going to delay the start date of the sale of our token taking into account the maximum period of time that the Estonian government takes to grant new licenses. This means that the new start date for the sale of our token will initially be September 16, 2020, and this date can be brought forward in the event that we obtain the reactivation of the licenses earlier.
We continue working according to the road map:
Smart contract audit: On June 26, Red4Sec (company with clients such as Neo, QRL, nano, etc.) successfully audited our Smart Contract
https://easyfeedbacktoken.io/en/#smartcontract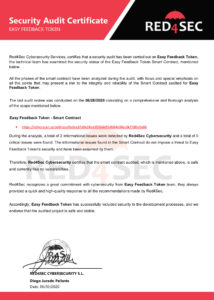 Exchanges: We are closing the agreement to carry out the first stage of the ICO on a Korean exchange due to the high interest that there is in that country in our company. It was scheduled for the end of August although it will probably be delayed to October. For the second and third stage of the ICO we are negotiating with several international exchanges.
https://easyfeedbacktoken.io/en/easyfeedback-token-ieo-when-where-why/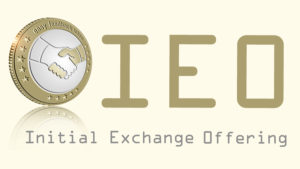 Online store: As planned in the roadmap in the third quarter we will launch our online store where you can buy exclusive EasyFeedback Token products and receive a 5% discount on EasyFedback Token of the amount of your purchases.
We trust that this situation will be resolved quickly.
Don't miss the opportunity to sign up for our Whitelist and stay informed through our Telegram group and our Linkedin, Twitter and Facebook accounts.
Honorio Ros
CEO EasyFeedback Token